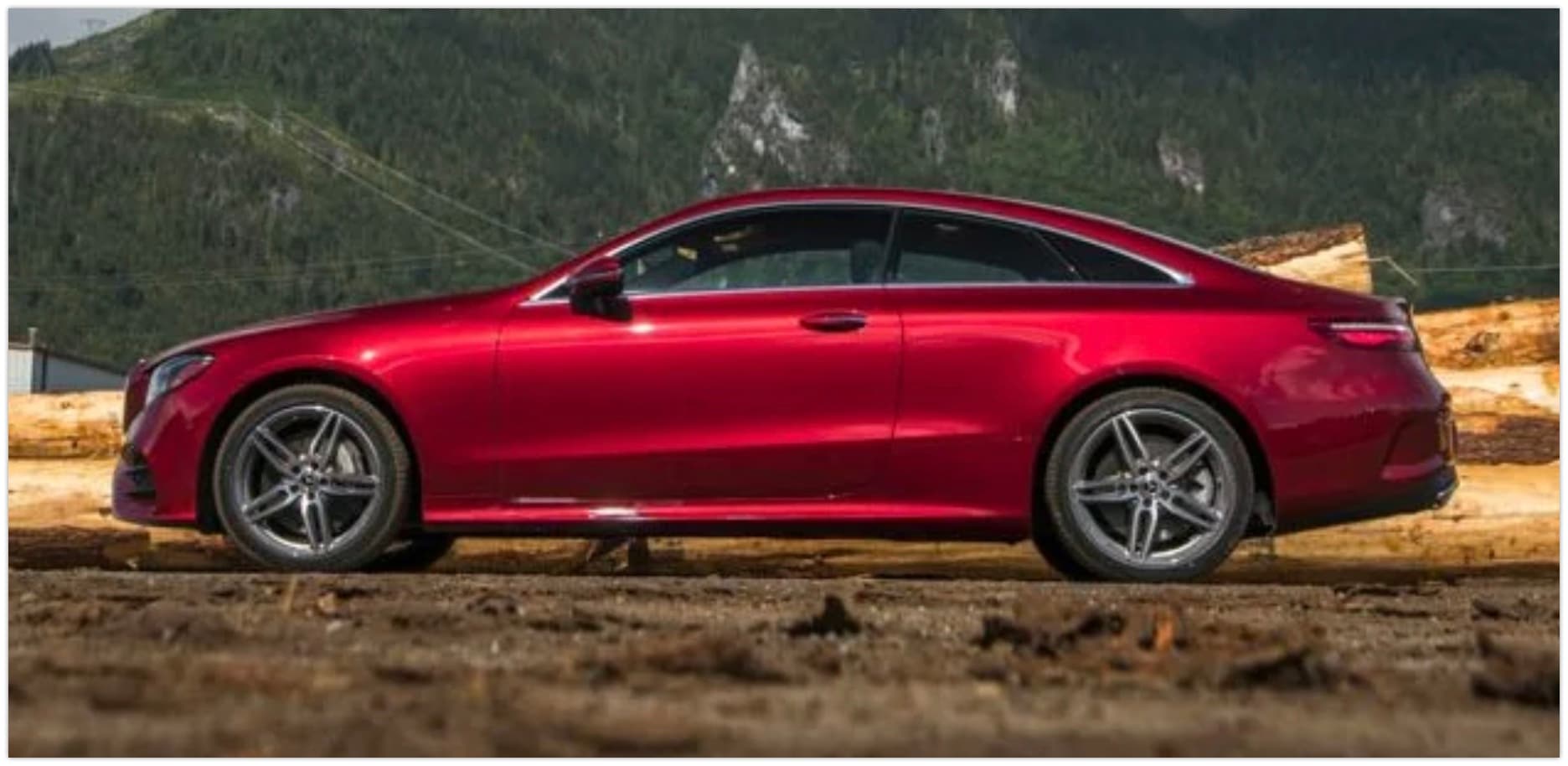 The E-Class is one of our most popular vehicles at Mercedes-Benz of Lancaster. Whether you're looking for a versatile sedan, a sporty coupe, top-down fun in a cabriolet, or the extra capacity of a wagon, the E-Class is right for you. Plus, for added performance and luxury, several versions of the E-Class are available as AMG® Editions. Take a look at all the E-Class has to offer.
E-Class Sedan: The Mercedes-Benz E 300 and E 450
An experience like none other, the E-Class Sedans offer a wealth of luxury features, roomy seating, and all the convenience that a four-door sedan offers. The styling of the E-Class Sedan is distinctive and decidedly Mercedes-Benz.
2019 Mercedes-Benz E 450 Cabriolet
Whether it's winter or summer driving, the E 450 Cabriolet is a smart choice. Enjoy the triple-layer sound insulating fabric top when the Pennsylvania weather is not-so-nice. In less than 20 seconds, you can activate the quick action soft top for top-down excitement.
The Mercedes-Benz E 450 Coupe
Many of our customers enjoy the E 450 Coupe as it comes with the extra power of an exciting V6 engine, taking your drive to the next level. Get some fresh air when you push the button to completely lower the rear window. Your rear seat passengers will enjoy their individual second-row seats as a part of the E 450 Coupe experience.
The Mercedes-Benz E 450 Wagon
If you ever need to haul more than five people, you'll find the E 450 Wagon to be an optimal choice. Its rear-facing third row seating folds up in a flash. Keep the third-row seats down to haul over 60 cubic feet of cargo for your summer road trip.
2019 Mercedes-Benz AMG® E-Class Options
Take your E-Class vehicle to the next level when you consider the AMG® trims of all four platforms in the E-Class lineup. The
AMG®
experience includes hand-crafted engines, upgraded styling, and performance upgrades in all areas of the vehicle, including suspension, tech, and more.
Ready to test drive the E-Class of your dreams? Mercedes-Benz of Lancaster has many options available for you today. Shop our
new vehicle selection
. You may even find 2019 E-Class models in our freshly updated
preowned selection
as well. We look forward to seeing you at Mercedes-Benz of Lancaster!