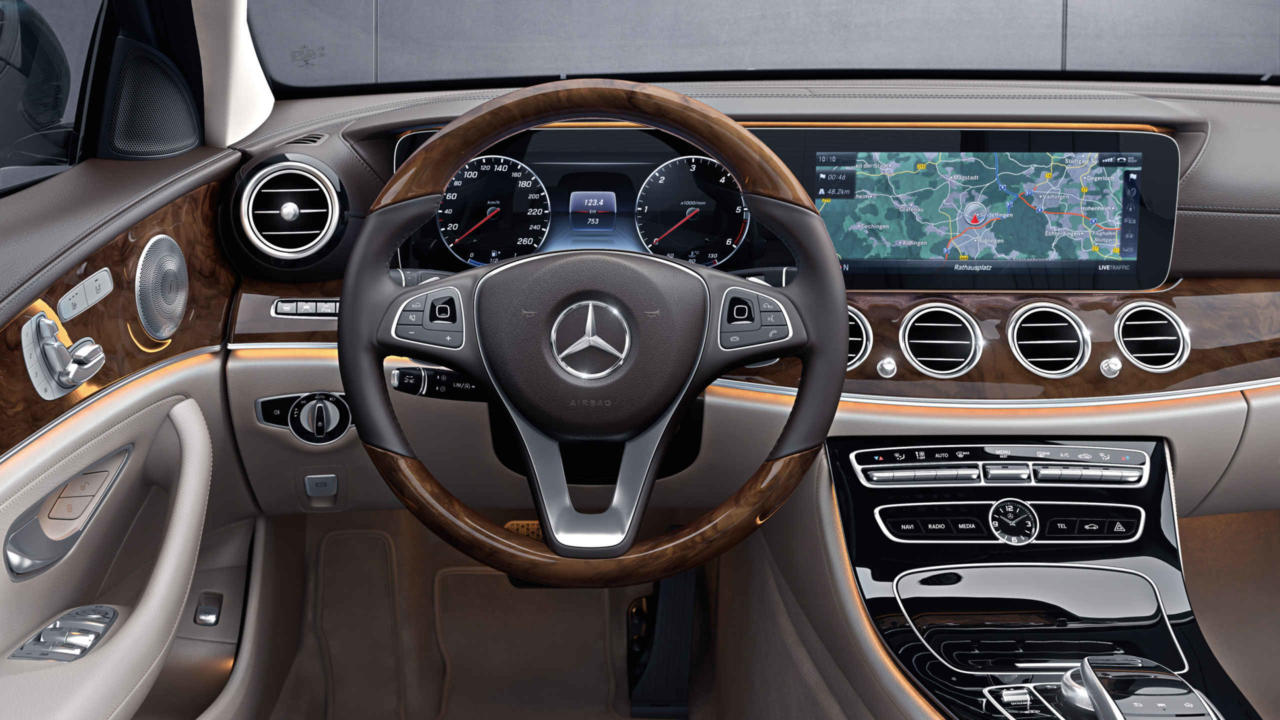 Drivers are easily distracted by their smartphones or trying to activate their navigation systems while on the road. Many of these distractions have been minimized by introducing phone pairing and voice activation. Mercedes-Benz has updated the best-in-class Linguatronic voice activation system on the 2018 E-Class, so that you can stay focused on the road while driving.
For many years, the voice activation has only worked to control features tied to the infotainment system. But with the introduction of the latest version of Linguatronic, Mercedes-Benz is changing the way voice activation works.Instead of fumbling around for control buttons, this update to Linguatronic will make keeping your eyes on the road easier. Besides controlling the music and navigation, you will be able to control the air conditioner temperature, blower strength and the seat heaters with your voice.
Equipped vehicles have verbal comfort controls, which make driving more comfortable and safer. You can also access information about your vehicle, such as the current speed limit and the next service date for your vehicle.
Mercedes-Benz has worked to have the Linguatronic system become more sensitive, so that it responds faster and more accurately. There are hundreds of ways to access a particular function, no matter what language you speak. While you may request "message me" to activate the massaging function, someone else may ask "start massage function." The Linguatronic system has been changed to better react to human speech and has a new function that allows drivers to bypass a result to speed up the voice command system.
These new features will be added to the 2018 E-Class Sedan. You can learn more about the 2018 E-Class sedan and all the features currently available at Mercedes-Benz of Lancaster. Schedule a test drive to see the Mercedes-Benz Linguatronic system for yourself.
Learn more about Linguatronic in the 2018 E-Class from Mercedes-Benz
here
.