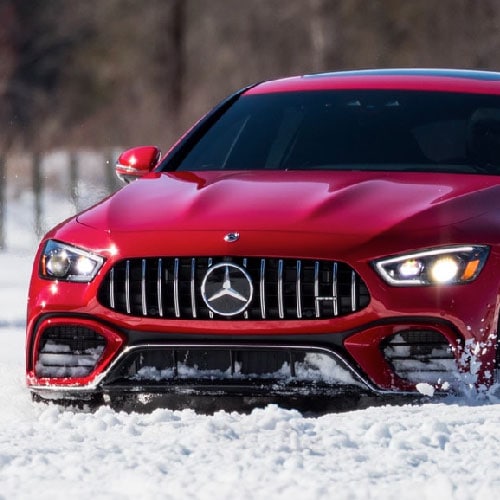 Lancaster County residents know that winter weather can pack a punch. Luckily, your Mercedes-Benz vehicle is built to withstand the punishing winter weather that comes our way every year. It's important to be prepared for winter weather, so here are some steps to follow to ensure your morning and evening commutes go as planned, no matter the conditions.
What's Between You and the Road: Your Tires
Trust Mercedes-Benz of Lancaster for the best quality winter tires available. We have a variety of winter
tires
available for your Mercedes-Benz, including wheel assemblies for easy installation. Check your tire treads to ensure that they are at least 3mm deep, and that the wear level is reasonable. If you need new tires, or have questions about your existing tires, make an appointment with us today.
Can You See Clearly Now? Check Your Lights
Take a moment to make sure the lights on your Mercedes-Benz are clean. Check your front headlights as well as your brake lights, license plate lights, and turn signals.
Antifreeze Levels
When you bring your Mercedes-Benz in for service, or if you check it in your garage or driveway, make sure the antifreeze is full. Antifreeze keeps your cooling system from freezing up during low temperatures.
Nothing Like a Clean Car!
Give your Mercedes-Benz vehicle a bath often during the winter weather months. A good car wash ensures that road salt and grime doesn't damage the paint on your vehicle.
Keep a Strong Battery
Don't run your car more often than needed. Turn off the lights and displays off when you're finished with them will conserve your battery level.
Mercedes-Benz Winter Tune-Up at Mercedes-Benz of Lancaster
Schedule a service check-up
to ensure your vehicle is ready for Lancaster winters! Mercedes-Benz of Lancaster serves all of Lancaster County, from Elizabethtown to New Holland. We'll see you soon!