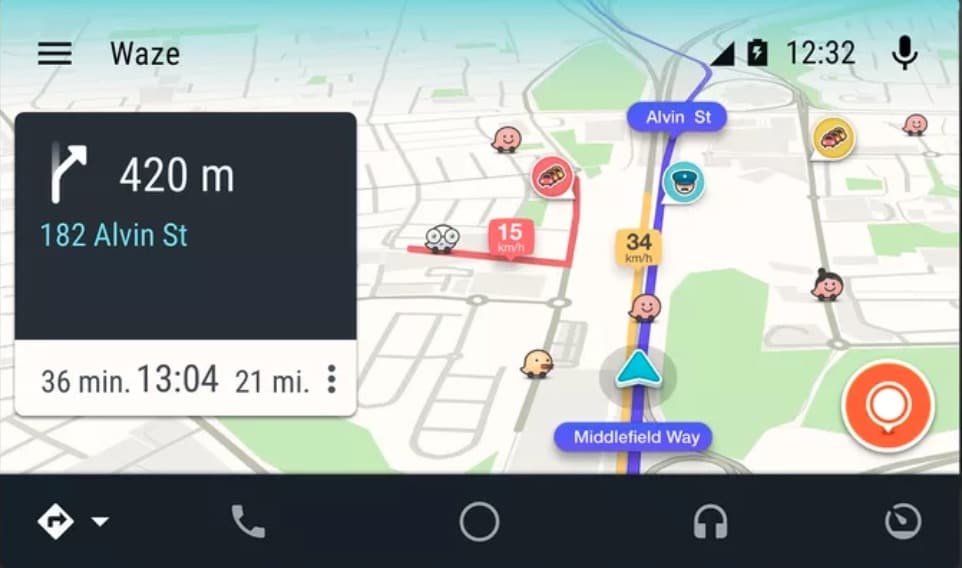 Mercedes-Benz vehicles include a wealth of cutting-edge entertainment options. Most popular with our Mercedes-Benz of Lancaster customers is integration with their smart phones. Utilizing Apple's CarPlay and Android Auto, you can enjoy music, podcasts, Internet radio, and more, all integrated in a familiar touchscreen experience on your vehicle.
One of the most exciting developments with
Android Auto
is the availability of the Waze app. With its many features to help you on your road trip or your daily commute, Waze is one of the leaders in GPS turn-by-turn app technology. And since Waze integrates closely with Android Auto, you can control much of the Waze functionality with your voice or with the touchscreen controls on your Mercedes-Benz.
So what advantages does the Waze app offer over your traditional GPS experience?
One of the most-loved advantages of the Waze app is how it takes crowd-sourced information about traffic incidents and uses them to alert you to alternate routes to save time. Waze relies on its users to report hazards, jams, constructions, and other disruptions, and those alerts are quickly sent out to drivers who are in the areas of those incidents. With the Android Auto integration, Waze makes it easy for drivers to report these incidents.
One thing to note with Waze is that it has a tendency to send drivers through side streets and adding more turns than necessary in a typical commute, even when there are no hazards on main roads.
If you have an iPhone, you are out of luck: Apple only allows its own Maps app to be used natively with CarPlay. The Apple Maps and CarPlay experience on your Mercedes-Benz vehicle is still top notch, but Apple Maps doesn't feature the same crowd-sourced information about traffic conditions as Waze.
If you're interested in using Waze with your Android phone and Mercedes-Benz vehicle, download the Waze app from the Google Play store, and take a few minutes to set up your typical destinations, including your home and work. You can also sign up for a Waze account to earn points for reporting road hazards.
Your Mercedes-Benz of Lancaster team is here to help you with the technology on your Mercedes-Benz vehicle, including Android Auto and Apple CarPlay! Simply stop in with any questions you may have and we will be happy to help you make the most of your Mercedes-Benz experience. Android Auto is available on most new and select pre-owned Mercedes-Benz vehicles. Check out our
showroom
to learn more about the right Mercedes-Benz for you.
Here is a great video from Mercedes-Benz that shows you all that Android Auto can do.