Mercedes-Benz of Lancaster is proud to offer the latest in innovative technology with the Mercedes me app. Enjoy an extension of the performance and luxury of your Mercedes-Benz using your smartphone! With the Mercedes me app, you'll be more connected to your vehicle than ever before. Keep reading to learn how the Mercedes me app can work for you.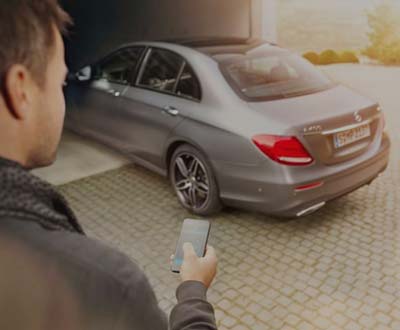 Features
The fundamental feature of the new Mercedes me app is to be able to access information about your vehicle, either while you are near the vehicle, or around the world. You will be able to see the next scheduled service recommendation, recent fuel economy information, and other important diagnostics and alerts about your vehicle.
One of our favorite features is the Remote Parking Assist. Ever notice that you're not quite in your parking spot after leaving your vehicle? Whether it's in a shopping center parking lot or a tiny space in a New York City parking garage, fire up your Mercedes me app and activate the Remote Parking Assist. While standing outside of your vehicle, you can move it exactly where you need it to be in the parking spot. This option must be seen to be believed!
Safety
Along side the app's top features for your vehicle, Mercedes me also offers the ability to place emergency calls in case of an accident or other incident. In addition, you'll find special options for Maintenance Management, Accident Recovery, and Breakdown Management. Plus, you can remotely lock and unlock your car with just a touch.
Luxury
With the varied year-round weather that we see in Central Pennsylvania, many of our customers report that their favorite feature of the Mercedes me app is the ability to pre-heat their vehicle. Simply select your ideal temperature, and when you're ready for your journey, the interior of your vehicle will be comfortable for you.
This article just scratches the surface of the many options available within the Mercedes me app. Watch this video to learn more, and stop in to visit Mercedes-Benz of Lancaster for a demo on this incredible technology.