For a luxury brand with immense history, stepping up to the plate as global brand ambassador is no light matter. Tennis star Sloane Stephens is ready and eager to work alongside the Mercedes-Benz brand to be supreme.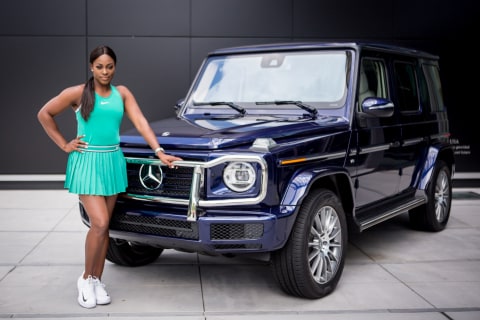 Forces to Be Reckoned With
Just like luxury auto manufacturer Mercedes-Benz, Sloane Stephens seeks to be the best in all she sets out to do. Her seminal win at the 2017 U.S. Open, followed by a win at the Miami Open and runner-up outcome at the French Open, proves that she is a champion of all sorts.
The Mercedes-Benz mission and Stephens' purpose have a lot in common. Both aim to be the best in the world at what they do, whether it be by way of continuous automotive innovation or steadfast training and betterment. Stephens' monumental athletic achievements, as well as recent releases from Mercedes-Benz such as the 2019 Mercedes-Benz A-Class sedan, are evidence.
The Way Awaits on Main Street
Your route to excellence is just one stop away. By visiting us at Mercedes-Benz of Lancaster, you can learn about the mission that both the Mercedes-Benz brand and Sloane Stephens are working to uphold, even letting it seep into your own life by way of an all-new Mercedes-Benz car or SUV.